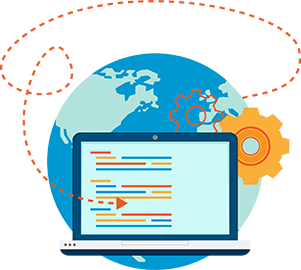 SOCIAL MEDIA MARKETING
Our social media advertising services help you generate immediate results on social media. We connect your products or services to thousands of people who may be interested in them. Our social media advertising services will allow you to leverage the most cost-effective and targeted form of advertising available today
Get fast results with social media advertising:
Our social media advertising services expedites your results. You can reach people instantly. This means you can generate followers, engagement, and website traffic fast. The more ad dollars you're able to provide, the more people we can reach. As you reach more people, you open up the door for more awareness, traffic and sales.
Why Us for Social Media Advertising Services?
We're advertising experts
We run social media advertising campaigns every day. We have experience and proven data on best practices regarding copy, headlines and keywords. We understand A/B split testing, conversion optimization, and retargeting. Don't spend your time trying to figure this out. You have a business to run.
Low-risk contracts
Cancel anytime with 30-day electronic or written notice. Our services backed with high integrity and want to earn trust through providing great work.
Setting up & managing accounts on top social media websites
Create buzz and build brand loyalty for you
Increase engagement and customer satisfaction
Increase the number of social votes and followers.
Think different, Do exellent!
With social media such a force online now, companies have now been able to leverage those tools to increase their link popularity. Utilising blogs, forums, Twitter, etc to help build communities that naturally want to link. We help generate traffic via social media sites such as Facebook, YouTube, Twitter, Google+ Linkedin, Stumbleupon, Reddit etc to your website.
We even generate social media relevant content for your site. Below is a summary of activities we perform and our popular SMO packages:
One service - boost the world!
Our Social Media Services gives you the possibility to connect and share information leading to an increase of the brand, products or services awareness. The results of Social Media Advertising are reflected in the number of retweets, shares, comments, likes and views. Social Media Marketing encourage user-generated content in most popular being Facebook, Google+, Twitter, Pinterest and LinkedIn.